Summer Tours
Golf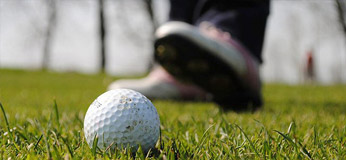 Niseko offers 6 superb courses within a twenty minute drive of the village. Golf tours are available for the lone golfer through to corporate groups. The courses also offer breathtaking views and unrivalled scenery with first class facilities. Golf in Niseko offers the chance to play fantastic courses in a truly beautiful setting. Niseko golf also offers you the chance to enjoy the cultural experience of playing golf in Japan.
For details of our golf packages, don't hesitate to contact us.
Prices
All fees are per person
Niseko Tokyu Golf Course
Weekdays:

¥8,500

Weekends:

¥15,000
Early season rates available
Trail Running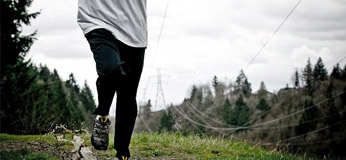 Learn the ins and outs of trail running from one of Niseko's top trail runners. This "learn-to-trail run" series will cover everything from gear selection to simple map reading techniques and will equip runners to climb and descend efficiently. The main objective, however, is to have fun. Running courses will be short but sweet with fantastic views and lots of single track. No experience necessary. English support provided.
Prices
All fees are per person
Dates to be confirmed 7 days prior
Duration:

June 1st - October 31st

Time:

10am - 2pm
Minimum 2 people Adult ¥4,000 Child ¥3,000
Surf Lessons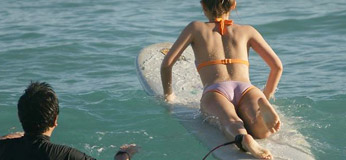 Surfing is fast becoming one of the most popular leisure activities to take advantage of in the summer months. Whether you're a beginner, intermediate or advanced surfer, we'll find a break and a highly professional and motivated instructor to get you to your feet riding the waves like a natural.
Hokkaido water is clean and safe. Come enjoy the natural surroundings.
Surfing lessons operate twice daily and run for 2 hours with group and private lessons available. Gear provided on request. Rental fees separate.
Lesson Prices
All fees are per person
Group Lessons
Adult – ¥5,500
Child – ¥4,500
Private Lessons
Adult – ¥15,000
Child – ¥12,000
Go-Karting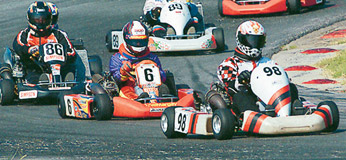 If you have an interest in motorsport and a desire to race, go-karting is for you! Go-karting has grown from simple motor karts to full fledged racing machines contested at professional levels of racing. Need an adrenlin fix? Want to experience what 100kph just inches from the ground feels like? Let us show you the local tracks surrounded by the magnificent scenery of the Niseko region.
Option 1
Driving instruction (half day): Never ridden a go-kart before? Want to know the best way to drive just inches from ground and how to take those turns? Allow us to show you how it's done. This option includes go-kart hire, guide, safety equipment, morning tea.
Price: ¥20,000
Option 2
Go-karts are available for rent (safety equipment included):
Automatic Kart
10 minutes, ¥3,000
20 minutes, ¥5,000
Half day, ¥10,000
Shifter (6 speed):
10 minutes, ¥4,000
20 minutes, ¥7,500
Half Day, ¥15,000
Cycling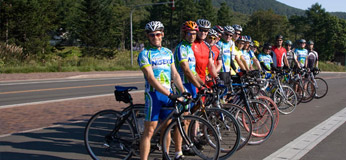 Experience a day or more taking in the beautiful scenery of the Niseko area. There is a range of rides available in the area from leisurely to mountain descents. We offer daily rentals so you can explore the area on your own or join one of tours and let us guide you.
Tours
Tour of Niseko area (2 hours): ¥3,200
Off the beaten path tour (3 hours): ¥4,300
Mt Yotei tour (6 hours): ¥6,500
Mountain bike rentals
1 hour: ¥800
4 hours: ¥2,500
8 hours: ¥3,200
Road bike rentals
1 hour: ¥1,500
4 hours: ¥5,000
8 hours: ¥8,000
Full tyre puncture kit provided. Helmets hire available separately (¥500 per day). Please provide your own shoes [Shimano Ultegra and Durace bindings compatible] sunglasses, gloves and clothing.